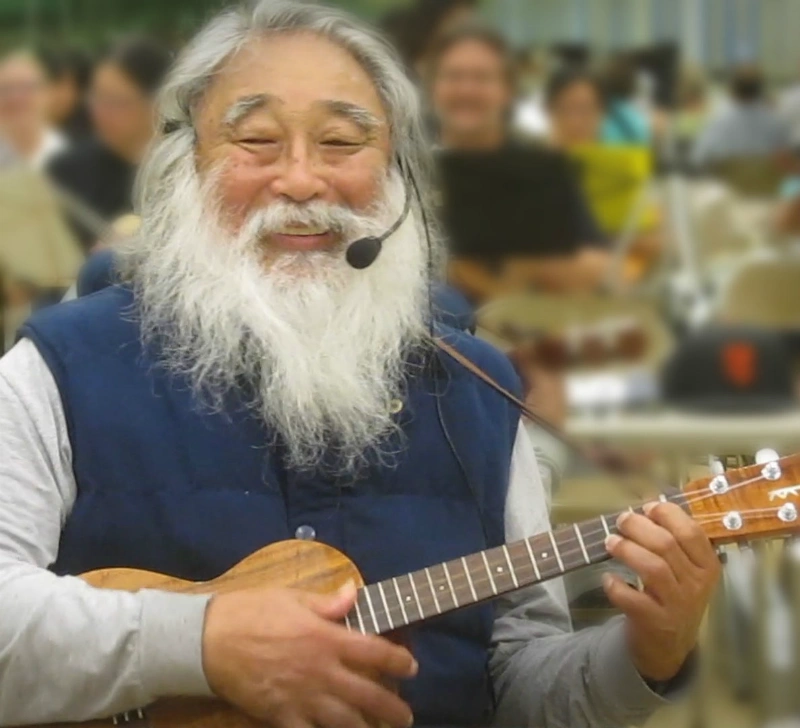 No ! You'll never meet...
'Another Kanaka Like Me...'
Hawaiian Music in the San Francisco Bay Area is vibrant and abundant in a large part this is due to the commitment of Uncle Saichi Kawahara and his wife Evelyn. They have promoted Hawaiian Music and performers to Bay Area audiences for over 35 years. Through their efforts with the Kapalakiko Newsletter and The Kapalakiko Hawaiian Band in 2019 Uncle was inducted into the Hawaiian Music Hall of Fame.
In the summer of 2016 members of the Kapalakiko Hawaiian Band met with Wally Murray of Storyteller Video to discuss the possibility of conserving Uncle Saichi's lessons and stories. Uncle's health was failing and the members felt that his legacy was so rich that it should be preserved for future students and lovers of Hawaiian music.
What ensued was a three year effort to preserve as many stories and lessons as possible while also interviewing members of the Hawaiian community who knew how valuable Uncle's contributions were.
This one hour and twenty minute video documentary captures many parts of Uncle's life and some of his generous contributions in growing the Bay Area Hawaiian Music scene as well as nourishing a vibrant and loyal community of musicians who are deeply appreciative of Hawaiian culture.